Surely God in us the Hope of Glory
Seeking the heart of God through worship, prayer and revelation of His Word by the power of the Holy Spirit
Building an altar to the One and only God through Jesus, His Son
"BLESS THE LORD, O MY SOUL"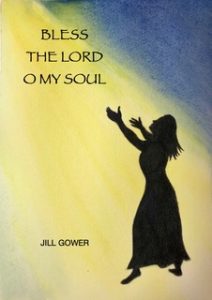 "Then….Jill gave to me the copy of her prayer book – a word in season. I read the pre-amble and started to feel myself lifted out of the darkness…….."
To read the rest of this testimony and to see how beautiful Holy Spirit is impacting His people through this new booklet click here
Check out the SHOP tab above, to order your copy.
Bless the Lord, O My Soul is based on the traditional Hebraic way of praying – first blessing the LORD and including scripture, declarations and prayers.

As we lift up our hearts to Him, our focus is then in the right place.

"I feel this booklet is very timely with all that has taken place in the last few years.  Let us come above all the circumstances and rejoice in our wonderful LORD." Jill Gower, Author.
For all UK orders of all our publications, please use the SHOP tab on the menu above
For all INTERNATIONAL orders of all our publications, please email us on hello@lighthousenorwich.co.uk or use our CONTACT tab on the menu above
For anything else please email us on hello@lighthousenorwich.co.uk or use our CONTACT tab on the menu above